Join us for the STEM Student Professional Skills Symposium!
Program Highlights:
Student Hightlight: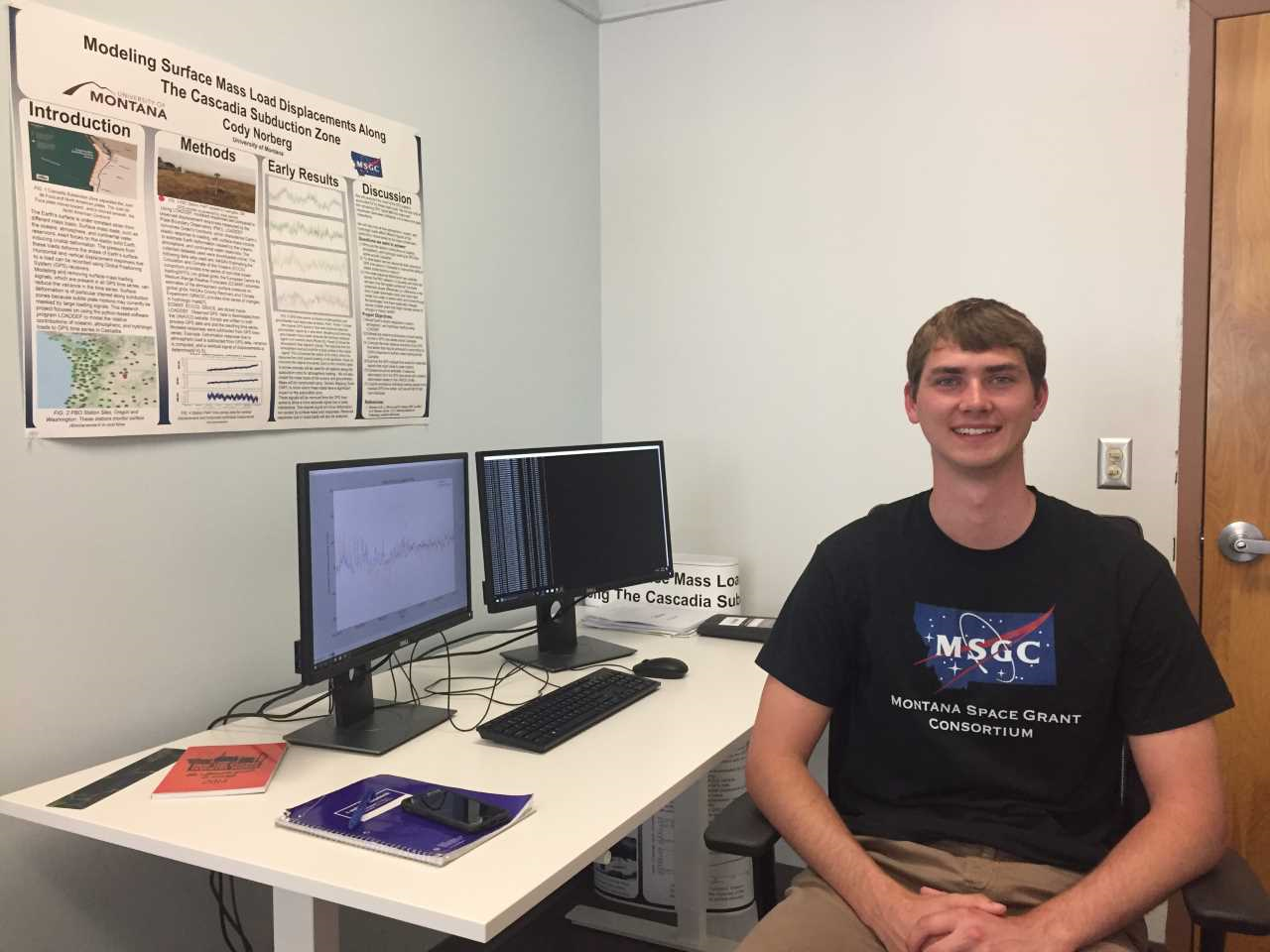 Cody Norberg
My name is Cody Norberg. I am a Junior majoring in Physics & Astronomy at the University of Montana in Missoula. I am also minoring in Biology. My hometown is Kalispell, MT. I enjoy fishing, hiking, and exploring Montana's great outdoors. I became involved in undergraduate research in August 2017 for Dr. Hilary Martens of the Geosciences Department. My research involves modeling surface mass loading and deformation of the Earth. My goal is to continue doing research until I graduate, with plans of attending graduate school to study either Geophysics or Astrophysics.
Check out more student highlights here.