The video linked here is a wonderful introduction about how to create an effecitve poster presentation.
This link directs you to downloadable PowerPoint templates mentioned in the above video (caution: large files). The files also include many instructions and tips.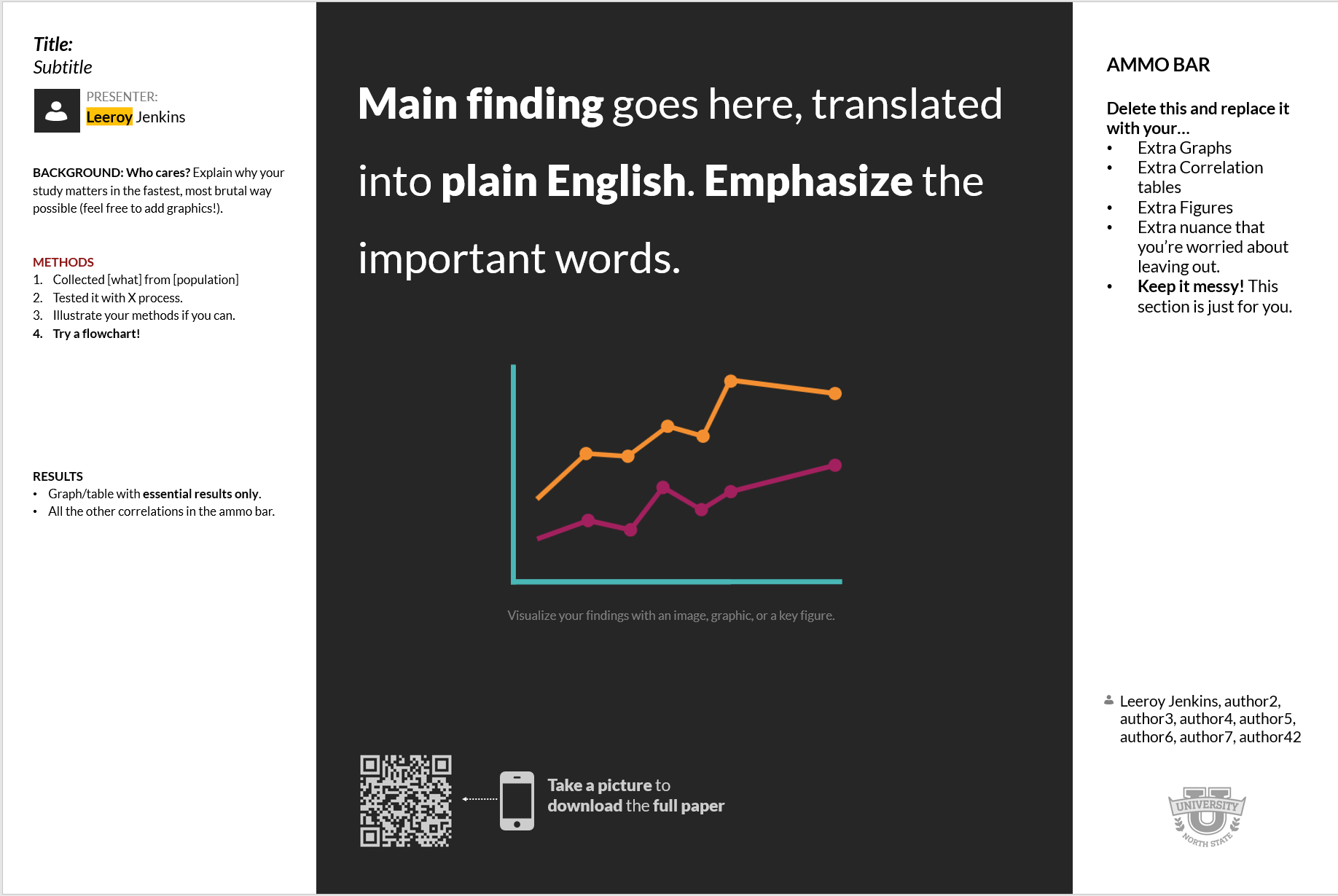 ---
Montana Space Grant Consortium
Mailing address:
264 Barnard Hall
Montana State University
Bozeman, MT 59717-3835
Physical office location:
416 Cobleigh Hall

Director
Dr. Angela Des Jardins


Questions?
Contact: msgc@montana.edu